Whether it's hiking, sailing, cycling, diving or scenic flights it's time you go out an discover what your state or territory has to offer. Given that interstate travel is still some time away, we've come up with some great "staycations" to enjoy right in your own backyard.
Sail the Whitsundays in Queensland
Keen to sail around the islands of the Whitsundays with you as the skipper and your family and friends as the trusty crew? Then you're in luck. You will be able to charter your own yacht. The possibilities are endless and you're in control where you go. Enjoy pristine beaches while you're having a lazy long lunch or just relax and take in the views of this world heritage listed location.
Scenic flight over Kakadu, Northern Territory
A spectacularly different way to see what Australia's top end has to offer is with a scenic flight. You'll get an amazing new perspective of Kakadu by booking a scenic flight. You'll enjoy aerial views of Mary River National Park, Adelaide River, Lee Point and Corroboree Billabong. Finish off with a cruise through the Kakadu National Park.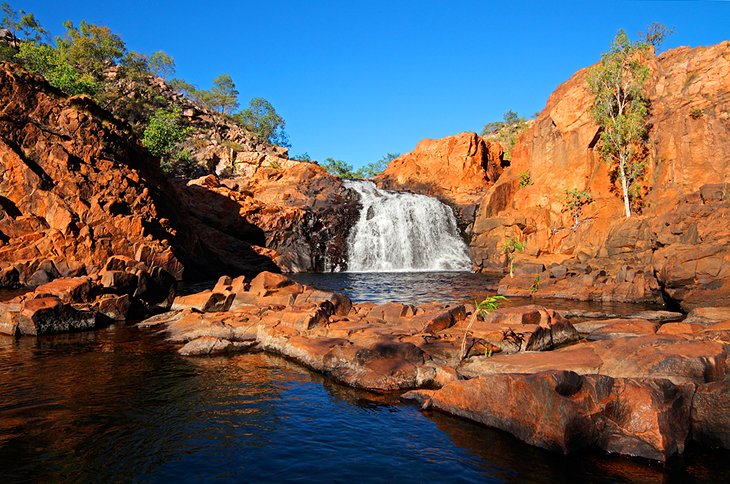 Hiking at the Three Capes Track, Tasmania
The thought of trekking may be daunting to some, however The Three Capes Track in Tasmania is perfect even for novices. The 48km journey, which is done over four days is actually quite easy even if you've done hiking or trekking before. On your journey you'll take in some amazing sights including the possibility of seeing whales, dolphins and fur seals along the way. Environmentally friendly cabins are available along the journey with all the creature comforts. The great thing is you're getting fit too!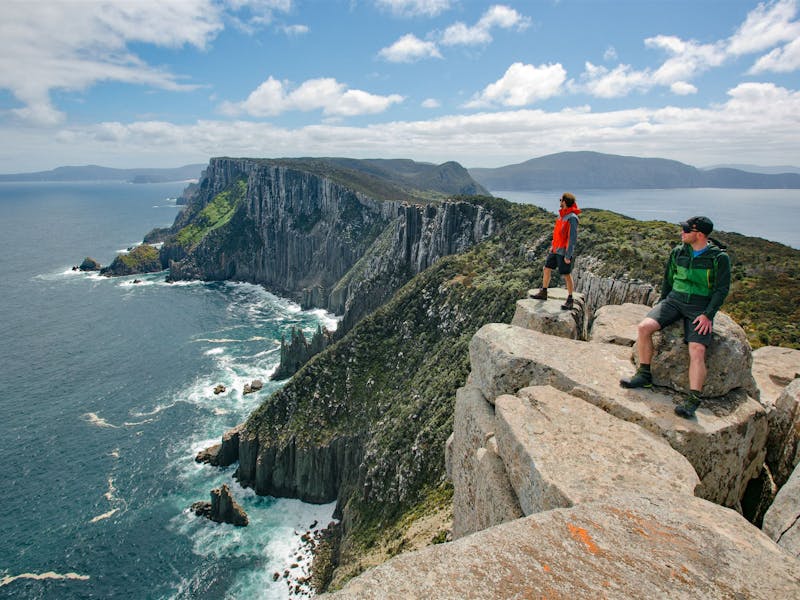 High Country Wineries and Breweries, Victoria
The perfect way to see North East Victoria's wineries and breweries is to hop on a bicycle! With the wind running through your hair and enjoying a sense of freedom, you can do a three day itinerary from Beechworth to Bright. Don't worry, the path is flat all the way so it will be at leisurely pace. You'll get to experience world class wines and sample some of the local produce.
Jervis Bay, New South Wales
With its white sand beaches, sparkling blue waters and abundance of wildlife, Jervis Bay on the NSW South Coast is a popular seaside escape. In this coastal paradise in the Shoalhaven region, swim in crystal clear waters, spot dolphins and whales on a wildlife cruise, and enjoy excellent water sports.
Jervis Bay is home to two national parks, as well as Jervis Bay Marine Park, a haven for bottlenose dolphins, fur seals, little penguins, sea dragons and migrating whales. For spectacular views, head to Point Perpendicular Lighthouse on the northern tip of the bay and Cape St George Lighthouse on the southern side.
How to book
To book any of these destinations or for further amazing ideas, we're just and email or phone call away at ABC Travel. Call us on +61 2 9222 7777 or email us at sales@abctravel.com.au . Until next time…